The Government of Canada's Expert Panel on Sustainable Finance was formed in April 2018 to consult and report about the potential opportunities to grow sustainable finance in Canada. The Panel's final report, released on June 14, 2019, set out 15 recommendations to mobilize the finance and investment needed to build a cleaner, competitive economic future – to help Canada fight climate change and prosper in a low-carbon global economy. Read more about the recommendations and what they mean in our look at the final report here.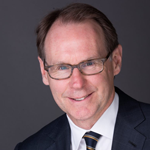 In a webinar on June 20, Andy Chisholm – one of the four Expert Panel members – discussed the report's findings and its implications for Canada.
This webinar was co-hosted by Corporate Knights, Cycle Capital Management, the Ivey Foundation, the Responsible Investment Association, Mercer, MaRS, the McConnell Foundation, the Smart Prosperity Leaders' Initiative and Toronto Finance International.