Date: Wednesday, October 30th, 2019
Time: 5:30-7PM
Location: Scotiabank Theatre, Sobey Building, Saint Mary's University, 903 Robie Street, Halifax, Nova Scotia
Event host: Saint Mary's University Entrepreneurship Centre
The global demand for clean innovation is skyrocketing. That means big opportunities for countries and businesses that can develop the low-carbon, low-pollution solutions that the world needs. Canadian entrepreneurs are stepping up. From renewable energy, water-efficiency and green building technologies to traditional sectors like agriculture, manufacturing, mining and oil & gas – many of the world's fastest growing clean innovations are "Made in Canada". How do we grow more Canadian successes and ensure that Canada continues to capture this economic opportunity?
A panel discussion was held in Halifax on October 30 with two of Atlantic Canada's leading clean innovation entrepreneurs – CarbonCure and TruLeaf, along with the Atlantic Canada Opportunities Agency – who shared their insights on how to grow clean innovation in Canada.
The panel was moderated by:
David Runnalls – Senior fellow at the Smart Prosperity Institute, board president at the Pembina Institute and member of the Smart Prosperity Leaders' Initiative
Panel participants:
Lynn Adams – Director, Energy and Environment Policy at Atlantic Canada Opportunities Agency
Gregg Curwin – Entrepreneur-in-residence at SMU Entrepreneurship Centre, founder and former CEO of TruLeaf
Jennifer Wagner – Executive vice-president, CarbonCure Technologies
The discussion revolved around potential clean growth economic opportunities, sharing local clean economy success stories, and providing advice for students and entrepreneurs looking to develop their ideas or advance their careers.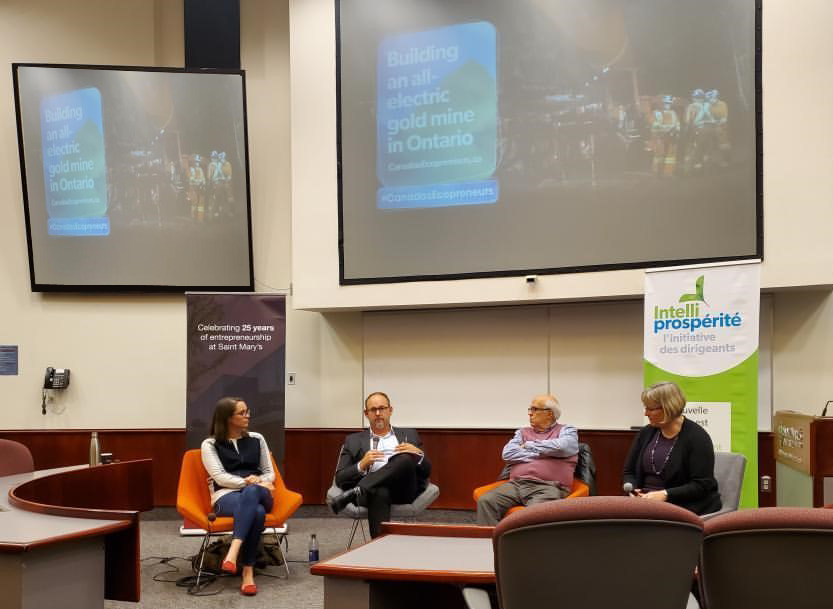 Event partner:

---